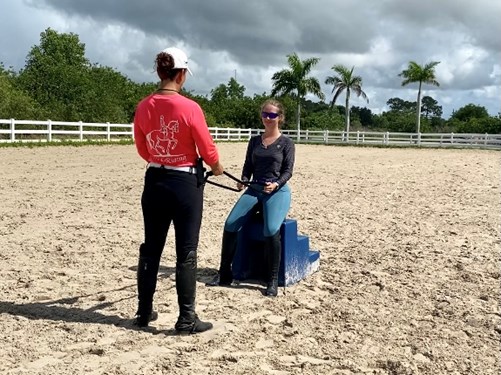 Biomechanics: The key to success (Part 1)

7/24/2021
Organizer:

Natalia Martin

nataliamartin@artofridingllc.com

7037951975
This unmounted, educational seminar will be the first in a series to breakdown biomechanics and allow us to understand the forces that effect the movement of both horse and rider.
Performance massage therapist, Rachel Albright, will explain how muscles, bones, tendons, and ligaments work together for every step that we take. International rider, Natalia Martin, will demonstrate how body alignment in both horse and rider effect movement together.
This clinic will increase your body awareness and technique to become a more efficient and helpful partner with your horse.

This seminar can be attended virtually and in-person.
Cost: $40 per person
Please register online by July 19, 2021
Organizer Notes
Unmounted Clinic - AM Session
Instructor: Natalia Martin and Rachel Albright
$40.00
Administrative Information
Change Policy:

Changes are not permitted.

Refund Policy:

No refunds.

Entry Option(s) Secure Spot: Pay in full via STRIDER