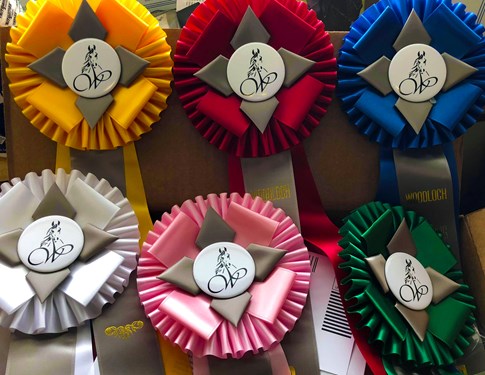 Woodloch Summer Eventing Derby Schooling Show

7/10/2022
eWaiver Link(s)

Organizer:

Woodloch Stable

woodlochevents@gmail.com

Woodloch Stable's Eventing Derby is a dressage and jumping competition with a course featuring inviting stadium and cross-country jumps, a wide track for cantering/galloping, banks, ditches, and 2 water complexes. This is a great opportunity for those new to eventing, as well as those who want a solid practice run or move-up before a recognized horse trials. The Eventing Derby has the following levels: Intro, Starter, Beginner Novice, and Novice. Formal show attire is not required, however ASTM/SEI-approved helmets are required when mounted (protective vests required when jumping).
Starting times will be posted on our website (www.woodlochstable.com/events/derby) and the FB event page.
Classes are divided into Juniors (under 18) and Seniors (18+). Class order will be: N, BN, S, I.
Ribbons 1st-6th place and prizes 1st-3rd place are provided.
Max Jump Heights by Level:
Novice 2'11"
Beginner Novice 2'7"
Starter 2'3"
Introductory 2"
Dressage Tests (May Be Read, Participants Must Provide Own Reader):
Novice: 2022 USEF Novice Test B
Beginner Novice: 2022 USEF Beginner Novice Test B
Starter: 2022 USEA Starter Test
Introductory: 2022 USEA Starter Test
VERY limited stabling available due to our USEA recognized YEH/FEH/NEH Qualifier Show on Saturday the 9th. Derby stabling is $40, available Saturday night thru Sunday. First come first served (Please note that each rider's dressage and jumping rounds will be scheduled about 1hr apart, so in most cases a stall is not needed!) :)
Organizer Notes
Non-Compete horses welcome, $25 per horse. Negative Coggins required with entry.
VERY limited stabling available, stalls $40ea (flat rate reserves a stall for Saturday night thru Sunday), first come first served.
CHANGES: Changes to entry are permitted up to 2 days before the day of the show. Email woodlochevents@gmail.com with any questions or changes.
REFUNDS: 50% before closing date, no refunds after closing date. *If the show must be canceled for public health or safety reasons, all participants will receive 100% refunds.
Junior Introductory
$100.00
Senior Introductory
$100.00
Junior Beginner Novice
$100.00
Senior Beginner Novice
$100.00
Stabling (Saturday night thru Sunday only)
$40.00
Administrative Information
Ride Time: Ride times will be posted the week of the show, on the Woodloch website: http://www.woodlochstable.com/events/derby
Trailer Direction: Please ONLY enter at the Dead Broke Arena entrance (NOT at driveways for 5676 170th St or 5696 170th St).
PLEASE PARK TRAILERS PARALLEL TO EACH OTHER, FACING *SOUTH* (TOWARD 170th St). Thank you!
Change Policy:

Changes are permitted before registration closes.

Refund Policy:

Refunds are permitted before registration closes.

Entry Option(s) Secure Spot: Pay in full via STRIDER