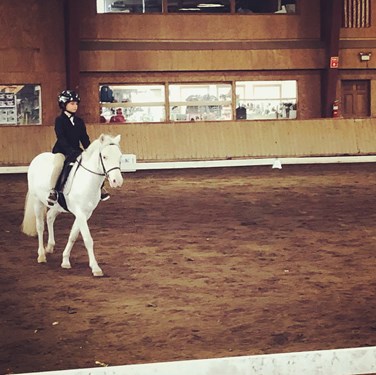 Westbrook Hunt Club Crystal Snowflake Dressage Schooling Show #4

3/7/2021
Organizer:

Sarah Blatchford

blatchforddressage@gmail.com

6175719860
We at Westbrook Hunt Club look forward to a safe show on January 3, 2021.
❗Please fully complete your entry FULLY before submission. Including: Your first and LAST name, OFFICE FEE, division and ALL fields listed in the entry.❗
❗If the office fee is not completed at the time of entry and a separate Pay Pal Transaction must be completed the fee with go up to $30❗
❗Entries are limited and will close when our limit is hit❗
Dressage Schooling Show at Westbrook Hunt Club
319 Pond Meadow Road, Westbrook, CT 06498
Crystal Snowflake Series Information
Entry Opening Date - Three weeks before show day
Closing Date - Monday before the show, unless filled before hand
Entries are limited. Please get completed entries in early. For entries to be considered complete, you must submit: payment, fill in all applicable fields, and attach all documents at the time of STRIDER entry submission, spaces are not guaranteed to incomplete entries. Entries will be closed when we hit our cap.

*COVID UPDATE*
In order to comply with current regulations we will be requiring masks be worn when unmounted and social distance guidelines will be enforced. We will not allow spectators at this show but will allow the following for each competitor: one coach, one groom, and if the competitor is a minor, one parent. We also ask that you upload the release, Coggins, and fully complete your entry before arrival to limit time in the office. We thank you in advance for your full cooperation and look forward to another fun and safe show!
$30 per test
$20 office fee
$20 post entry fee (if received after closing date. No post entries after Friday)
No refunds after closing date.

All dogs must be leashed. Unruly dogs may be asked to leave at management's discretion. Masks must be worn unless mounted and social distance procedures will be enforced.
Formal attire is encouraged but not required. ASTM Helmets and appropriate riding boots are mandatory.
Overnight stabling available. Day stalls available $30. Contact us for information and scheduling.
Schooling opens at 8am; show begins promptly at 9AM.
Every animal entered for competition shall be under the control of show management, but Westbrook Hunt Club will in no way be responsible for any loss, accident, or damage that may occur by fire, or otherwise, and it shall be a condition of entry that each exhibitor, spectator, trainer, and attendant hold WHC and its members, employees, and agents harmless for any loss or damage that may occur to any persons, animals, or property at the show.
Current negative Coggins and proof of Rabies vaccination within 12 months is mandatory and must accompany entry. All competitors must wear ASTM approved helmets while mounted. Classes may be combined, split, or canceled at the discretion of management. Please treat the grounds as you would your own property. Place all trash in designated containers; no alcohol, please.
All participants must sign a liability waiver
Times: To be emailed by the Friday before the show. Please supply a valid email address with your entry. Ring open for schooling at 8am. Show starts at 9am.

Class List:
USDF Introductory Tests A-B-C
USEF Training Level Tests 1-3
USEF First Level Tests 1-3
USEF Second Level Tests 1-3
USEF Third Level Tests 1-3
USEF Fouth Level Tests 1-3
FEI Test of Choice
*NEW* Prix Caprilli - Intro, Training, and First Level Tests
*NEW* Western Dressage Intro and Basic
*NEW* USDF Freestyle and Freestyle Tests
USEA Eventing Beginner Novice Tests A-B
USEA Eventing Novice Test A-B
USEA Eventing Training and above - State test to be ridden
Intro - Training 1 to be held in 20x40. Training 2 and above to be held in 20x60.
All arenas have sand footing. Warm up available outside weather permitting and in small indoor. All tests held in the large indoor.
Series High Point Awards
Participate in at least 3 of the Crystal Snowflake Shows and you'll be eligible to earn a series award in each level!
Series High Point Trainer Award
Trainers are eligible to earn points towards the Series Trainer's Award if your client participates in at least 3 of the Crystal Snowflake Shows.
USDF Regional Schooling Show Awards Program Participating Competition. If entering for the award please list USDF numbers for horse, rider and owner.
Organizer Notes
No refunds after closing. Vet and Farrier on call. Food Vendor on site.
Dressage Show
$30.00
Test #2

$30.00

Test #3

$30.00

Test #4

$30.00
Secretary/Office Fee

$20.00

Refund fee

$20.00
Tests/Experience
Dressage Show Tests
Rider Choice
USDF 2019 Intro - Test A
USDF 2019 Intro - Test B
USDF 2019 Intro - Test C
USDF Freestyle Tests (Trng-4th)
USDF/ USEF 2019 Quadrille Freestyle (Intro - Grand Prix)
USEF 2018 BN- Test A
USEF 2018 BN- Test B
USEF 2018 Novice- Test A
USEF 2018 Novice- Test B
USEF 2019 First Level - Test 1
USEF 2019 First Level - Test 2
USEF 2019 First Level - Test 3
USEF 2019 Fourth Level - Test 1
USEF 2019 Fourth Level - Test 2
USEF 2019 Fourth Level - Test 3
USEF 2019 Second Level - Test 1
USEF 2019 Second Level - Test 2
USEF 2019 Second Level - Test 3
USEF 2019 Third Level - Test 1
USEF 2019 Third Level - Test 2
USEF 2019 Third Level - Test 3
USEF 2019 Training- Test 1
USEF 2019 Training- Test 2
USEF 2019 Training- Test 3
USEF Western Dressage Basic Test 1
USEF Western Dressage Intro Test 1
Administrative Information
Ride Time:

Ride times will be posted on the Hunt Club's Facebook and emailed out the Friday before.

Trailer Direction:
DIRECTIONS

From I-95: Take exit 65. Travel North on Route 153 to second left, McVeagh Road. Follow until the end of the road and the turn left onto Pond Meadow Road. Westbrook Hunt Club is a short distance on the right.

From Rt. 9: Take Route 9 to exit 3. Cross Road. Take Rt. 153 (right turn) and follow about 4 miles. Turn right onto McVeagh Road. Follow to end of road and then turn left onto Pond Meadow Road. Westbrook Hunt Club is a short distance on the right.

Change Policy:

Changes are not permitted.

Refund Policy:

Refunds are permitted before registration closes.

Entry Option(s) Secure Spot: Pay in full via STRIDER Reserve Spot Via STRIDER, Mail Check